LEAD STEARATE PLANT
Product Detail
Product Tags
Lead stearate has both thermal stability and lubricity to improve product quality.It has the stability of initial stain inhibition and long-term thermal stability.
It has good synergy when used with tribasic lead sulfate, with feature of transparency, good insulation and low price.
Lead stearate is widely used in PVC extrusion and injection products, especially for wire and cable materials, which can endow products with excellent electrical properties.When used in the compound lead salt stabilizer, it has good lubricity, good light and thermal stability, mainly used for all kinds of opaque soft and stearic PVC products, such as hard pipe, hard plate, thin plate, film, cable, artificial leather, etc.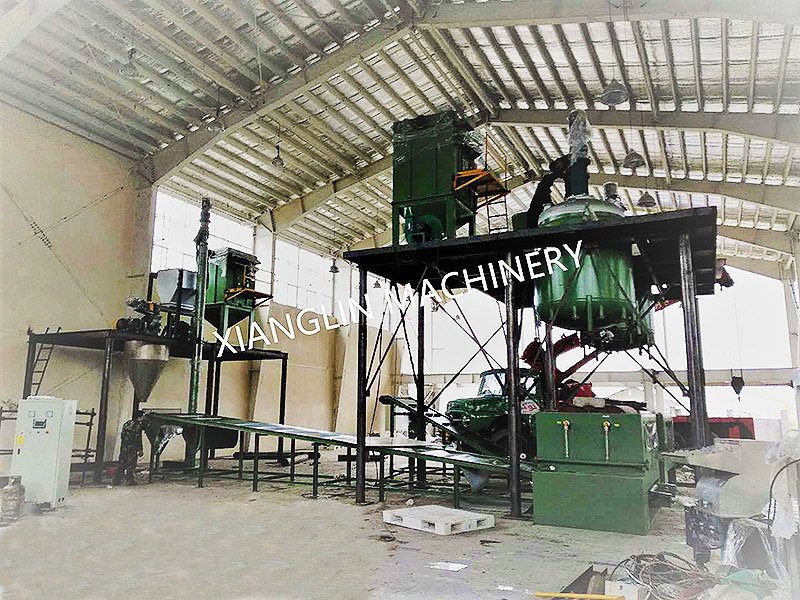 LEAD STEARATE PLANT is specially designed for lead salt stabilizer,which controlled by PLC cabinet .Automatic system can reduce workforce and improve the production efficiency.
MAIN EQUIPMENT LSIT :
★ OIL FURNACE & OIL PUMP
★ REACTOR
★ RATION FEEDER
★ COARSE FILTER DISCHARGER
★ CONSTANT TEMPERATURE TANK
★ FINE FILTER DISCHARGER
★ COOLING ROOLER
★ DUST COLLECTOR
★ BLOWER
★ PULVERIZER
★ ELEVATOR
★ CONVEYOR
★ CABINET CONTROLER
QUALITY STANDARD  (HG-T2337-93)
GRADE
PB CONTENT %
MOISTURE %
FREE ACID %
MELTING POINT 

℃

PARTICLE (200MESH)
FIRST
27.5±0.5
≤0.3
≤1.0
103-110
≥99%
We can design layout according to limited workshop,different capacity and others special factors.
The turnkey project includes :technical design,sharing formula,workshop layout , installation ,debugging,training workers and after-sale service
---
Previous:
DBLP PLANT
---
Write your message here and send it to us
Products categories